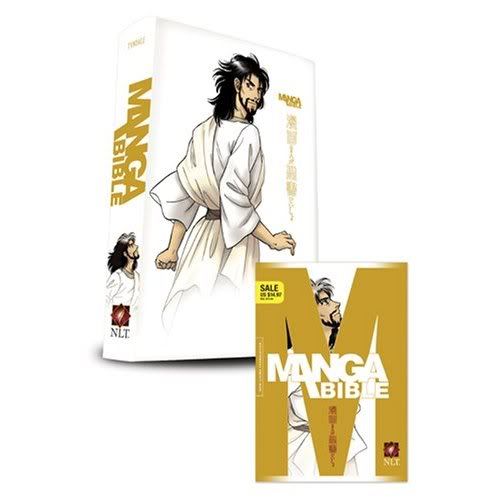 This is a new bible from Tyndale and NEXT. This Bible is for people who do not like to read the Bible but like to read manga or just comics. Manga is a style of comic book, and is pronounced mong-ga. It is the second most popular style of comic in the world, which would make this Bible very appealing.
It has three different comics. The first comic is about the story of Creation and tells about the father of Isaac. The next manga is about Joseph and talks about the Bible up until the prophet Isaiah appears. Finally, the last comic is all about Jesus.
Each one tells a little about the bible. Each comic whets their appetite and gives just enough to hopefully make them want to read it. This Bible reads well and it is written in the New Living Translation. Some people think this translation is much easier to read, and it's a good translation for people who are just beginning to read the Bible.
I sure like it and I think it is great. It is for 8 to 80 and beyond. I give The Manga Bible by Tyndale NEXT a 5 out of 5
See you in the funny pages!
Book Kid