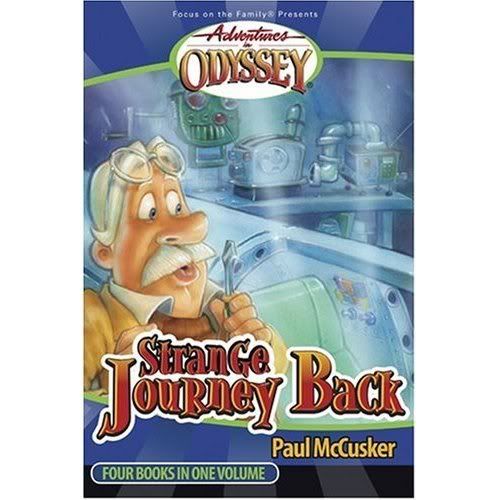 As the cover says this is four books in one, so this is four reviews in one.
So let us get started. If you do not like Adventures in Odyssey you might not like this one. Who doesn't like Adventures in Odyessy, though?
Try this book out; you might start to like it. Fans of Adventures in Odyssey will love this book and will know many of the characters.
The stories in "Strange Journey Back" are about Mark Prescott. Mark just moved to Odysseyk and he does not like it there. He starts to go on adventures and make new friends. Mark deals with a lot of the kind of stuff we deal along the way of our lives.
So final word is this a great story. It is for ages 8 and up.
I give it a 5 out of 5.
See you in you funny pages.
Book kid.